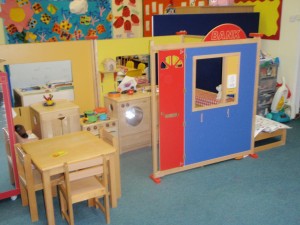 The children in the Foundation Stage (Reception and Nursery) have a curriculum that is tailored to the children's interests along with the opportunities to broaden their experiences. Staff ensure a curriculum that is inspiring and engaging. Each topic gives children the opportunity to share what they already know and what they would like to find out. Children have access to learning in both inside and outside areas.
Parents have access to their child's learning journals online through Tapestry. Parents have the ability to make contributions to their child's journal and staff value parental observations and comments. The child's journal provides evidence to support the assessment of the age related statements and Early Learning Goals.
In the Early Years we aim to:
help children make the transition from home to school with increasing confidence;
create a welcoming atmosphere where children and their families feel secure, happy, confident and valued, whatever their gender, race, creed, culture or ability.
provide a broad, balanced and "child centred" curriculum in a stimulating environment;
provide a range of good quality, active learning experiences for children to develop intellectually, socially, emotionally and physically;
ensure that all children have equal access to every experience available;
help children grow in the understanding of the needs and feelings of others;
develop a partnership with parents and provide links with the wider community.

 Hertfordshire Quality Standards
The school was delighted to receive the Hertfordshire Quality Standards award in recognition of the school's provision in the Early Years.