At Panshanger Primary School, we aim to promote and nurture positive mental health for every member of our school community.
'Mental health is a state of well-being in which every individual realises his or her own potential, can cope with the normal stresses of life, can work productively and fruitfully, and is able to make a contribution to her or his community.'                             
(World Health Organisation)    
We pursue this aim using both universal, whole school approaches and specialised, targeted approaches aimed at vulnerable students. In addition to promoting positive mental health, we aim to recognise and respond to those showing signs of mental ill health. In an average classroom in the United Kingdom, it is estimated that three children will be suffering from a diagnosable mental health issue. By developing and implementing practical, relevant and effective mental health policies and procedures, we can promote a safe and stable environment for those affected both directly and indirectly by mental ill health.
Our whole school approach is one that goes beyond the learning and teaching in the classroom to pervade all aspects of the life of our school including: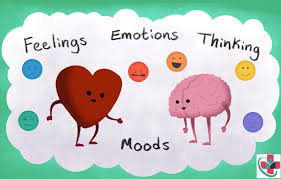 Culture, ethos and environment: the health and well-being of students and staff is promoted through the 'hidden' or 'informal' curriculum, including leadership practice, the school's explicit Vision and Values, together with the social and physical environment.
Teaching and Learning: using the curriculum to develop pupils' knowledge, attitudes and skills about health and well-being.
Partnerships with families and the community: proactive engagement with families, outside agencies, and the wider community to promote consistent support for children and young people's health and well-being.
Useful links for parents:
Hertfordshire Local Authority – The Local Offer lets parents and young people know what special educational needs and disabilities services are available in Hertfordshire, and who can access them.

Welwyn and Hatfield School Partnership:

NSPCC – Help and advice for parents and families dealing with mental health problems in everyday life and during the coronavirus pandemic.
Turning Point – advice on learning disabilities, substance misuse and mental health.
Speech and Language Advice Line: 01992 823093 or check www.hct.nhs.uk
Mental Health needs – Schools and Families Advice Line (SFAL): 0300 777 0707 
Initial number for crisis support East Hertfordshire, Broxbourne, Welwyn and Hatfield: 01992 556998
Every mind matters – Get Tips And Advice For Your Child's Emotional Health. Support Your Child's Mental Well-being With Every Mind Matters.
Young Minds – Committed to improving children's well-being and mental health
Healthy Young Minds in Herts – Information on emotional and health well-being for parents and school staff in Hertfordshire.

Educational Psychologist Contact line: 01992 588574 (Wednesday, 2-4:30pm)