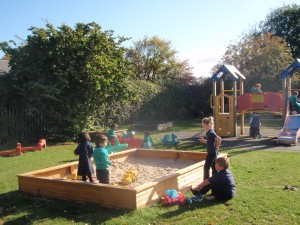 Panshanger is a one-form entry Community Primary School offering a broad and balanced curriculum to children of mixed abilities, aged from three to eleven years.
Admissions to the school are governed by the Admissions Policy of Hertfordshire Education Authority and are processed by the authority. The school's admission limit is 30 children per year group.
Children will be offered a part-time Nursery place from the September before they are four (15 hours per week 8.45 – 11.45 a.m.). Parents who are allocated a place may choose to take up that place in September or may choose to delay their child's entry to Nursery until January.
For children born between 1st September 2015 and 31st August 2016 applications can be made for Nursery September 2019.  Applications will be open from 1st January 2019 to the 29th March 2019.  These must be made directly through the school and no longer through Herts County Council.
We still have some places available in our Nursery class for September 2018 intake, if you would be interested in a place for your child please call the school office on 01707 328846.
Reception class
Children will be offered a full-time school place from the September before they are five. Details of the current admissions policy are sent to parents by the Education Authority in the Autumn or Spring term of the academic year prior to the due admission date. You will be asked to complete the form online by the designated dates.
If you have difficulties accessing the internet or have any further queries do contact the school for further help. Parents who are considering sending their child to our school are warmly invited to visit us by appointment.
www.hertfordshire.gov.uk/admissions